Impacts of NLA on passenger flow
---
Airport terminal buildings may shaped differently for the best accommodation of the airport's traffic needs but they all serve the same purpose of transferring passengers from the ground to the skies, it's a multi-function building or buildings where passengers can purchase tickets, check-in, transfer luggage and board or disembark the aircraft. Inside the terminal buildings, there're shops and waiting lounges for the convenience of the passengers. Both the departure and arrival passengers have to come and stay for a short period of time before move on to their destinations, so it is the busiest area of the whole airport structure.
Auckland international terminal
Departures Facilities used by departure passengers include ticketing lobbies, waiting lounges, security inspection stations and departure hall.
Ticket counters NLA brings a significant increased passenger traffic, and the airports will need to add extra ticket counters and hire more staff to meet the requirement. However, many airlines have chosen to use flexible operational strategies instead, such as promoting internet ticketing and set up check-in counters at the hotels, therefore to reduce the actual passenger numbers at the ticketing lobbies;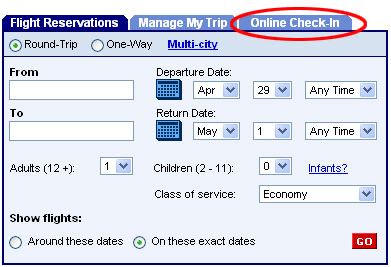 Waiting lounges More passengers also means more visitors, waiting lounges need to add extra seats and facilities for passengers and their families or friends to hang out;
Security checks Security checks are usually where get the long waiting queues and NLA could worsen the situation. Airport will need to install extra detectors and X-ray machines;
Departure hall The current maximum seating capacity used to estimate the size of departure lounge areas is 420 passengers, but it's obviously not enough for the passengers NLA brought, hopefully the FAA will resize the seating capacity standards. (Chiu & Walton, 20031)
Current Departure Lounge Area Space Requirements

| | | | |
| --- | --- | --- | --- |
| Aircraft seating capacity | Departure Lounge Area Square Feet (Square Meters) | | |
| | Boarding Load Factors | | |
| | 35-45 % 55-65% 75-85% | | |
| Up to 80 | 350 (33) | 515 (48) | 675 (63) |
| 81 to 110 | 600 (56) | 880 (79) | 1,110 (102) |
| 111 to 160 | 850 (79) | 1,175 (109) | 1,500 (139) |
| 161 to 220 | 1,200 (111) | 1,600 (149) | 2,000 (186) |
| 221 to 280 | 1,500 (139) | 2,000 (186) | 2,500 (232) |
| 281 to 420 | 2,200 (204) | 3,000 (279) | 3,800 (353) |
Airport retail areas and restaurants Retail shops and restaurants also provide significant spaces for waiting passengers, with the NLA in operation, these facilities could be easily crowded.
Arrivals Facilities used by arrival passengers include baggage lobbies, immigration checks, custom and agriculture services, as well as the arrival hall.
Baggage lobby The first long queues that arrival passengers are likely to form are at the baggage claim lobbies, and it is one of the biggest concerns in the terminal, airports need to expand the spaces to meet the needs of increased passengers and bags, for the current FAA design standards for baggage lobbies, please seeFAA Advisory Circular. The FAA AC 150/5360-13 report suggested that, major airports will be using the current baggage facilities to handle NLA baggage loads, with 16-50 bags produced per minute; a 555 seats NLA carries 722 bags in the usual situation, therefore, it would take 15 minutes to produce all the bags from one aircraft, nevermind when a few NLAs landed at the same time. (FAA, 20102) If no new facilities are being developed, the baggage claiming aisles will be crowded with very angry passengers.
Immigration checksThe second longest queue that may be formed at international airports is the immigration checks. Immigration processing time is depended on a few factors such as number of flights landed at the same time, luggage unloading and pick up time, and officers on duty. Of course, immigration officers' knowledge and training levels are out of airport's control, but the other factors could also impact the length of the queues at the immigration checks. Average queue wait is around 30 minutes, but with more NLA passengers, they probably have to wait for a long time.
CustomsWhen you enter a country, you need to clear customs, that's when you declare whether you have brought any illegal or suspicious goods into the country. Custom declaration form is usually included in the arrival card, and provided by the cabin crews before landing, most of the times, passengers can go through the custom fairy quick if they have nothing to declare, however, there're random chances to be pulled aside and carry out an open bag search. Frankly, custom processing time is heavily depended on passengers' honesty and cooperation. (Wikipedia, 20113)
Other facilitiesThe other facilities serve both departure and arrival passengers include public corridors, passenger loading bridges, and parking.
Public corridorthe FAA indicated that, with more passenger flow, airports should widen the corridors by get rid of any unnecessary obstacles, as well as control the number of boarding passengers at one time, for example, first class passengers board first, then divide the rest into groups and board them separately.
Loading bridgethe current loading bridges servicing B747-400 should be capable to handle NLA without major modifications, but FAA will put double level loading bridges into gate design for the NLA generation in the future.
Parking facilitiesairport parking spaces could be getting tighter with the increased passenger volume, extra parking spaces would be handy as a part of the whole airport expansion plan but this shouldn't be a big problem due to the traffic control schedule, there won't be multiple NLAs arrive or depart around the same time. (Chiu & Walton, 20031)
Above are the direct impacts to the airport caused by large passenger flow, there're also indirect impacts such as heavy airport motorway traffic and busy public transport services. And as a result, these may create many inconveniences to the residents living near the airport. So the city councils and airport organisations need to work together to find the best solutions that will ease the people congestion waves from each NLA.
References
1. Chiu, C. & Walton, C. (2003).Impacts of new large aircraft on passenger flows at international airport terminals.Texas: Center for Transportation Research, University of Texas at Austin
2. FAA. (2010).AC 150/5360-13 - Planning and Design Guidelines for Airport Terminal Facilities.Washington D.C.: Federal Aviation Administration
+++
Footnotes
+++
4. ###
Want to know more?
On Arrival - Immigration, Customs & Biosecurity

How to answer airport immigration questions

Youtube: US airport immigration

Youtube: How to Skip the Airport Customs Counter
---
Contributors to this page
Authors / Editors
---
page revision: 65, last edited: 14 Oct 2011 09:30